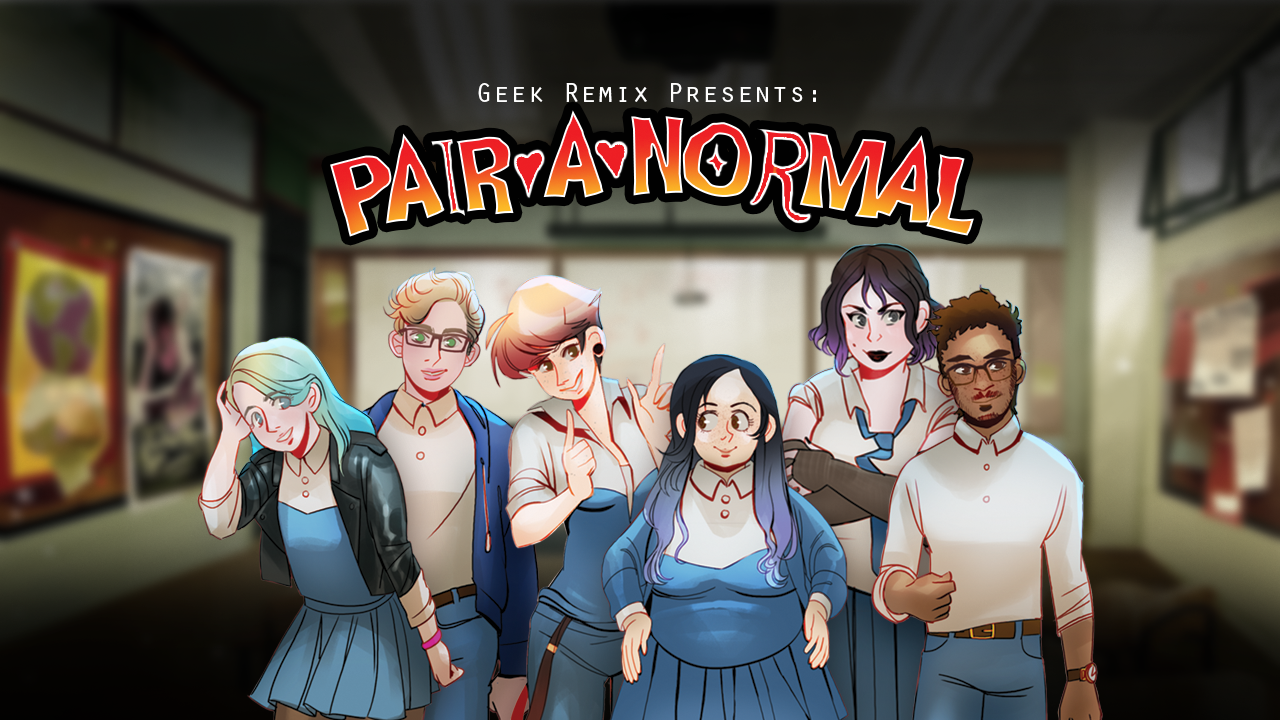 Geek Remix Presents: Pairanormal
This game is currently still in development. We are currently updating Chapter 2.
For most people, High School is difficult to navigate. Imagine how challenging it must be when you can't remember who you are. Luckily, Foster High's Paranormal Investigation Club takes a keen interest in your case. Work together with six awesome, unique students as you uncover the mystery behind your past, and the strange happenings of your town. Maybe you won't get closer to answers, but you might just get closer to friends you never knew you needed...
Pairanormal is the world's most elevator-pitch-proof game: an interactive mystery visual novel/dating sim based on real life Youtube personalities.
Read a fun interactive story that changes and reacts to your choices!
Romance 6 characters based on real life quasi-famous Let's Players, Journalists, and Video Editors!
Investigate several scenes and uncover the mystery of Foster Falls
Learn the truth about your character's past
Edit game settings to read along in a font, speed, and volume that's most comfortable to you
There's a dog in this one!
Explore a gallery of cute images that unlock as you play though the story
Meet the Characters: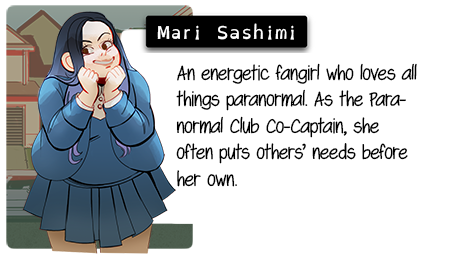 Mari Sashimi is based off of the Let's Player Mari from Geek Remix, @Geekremix on Twitter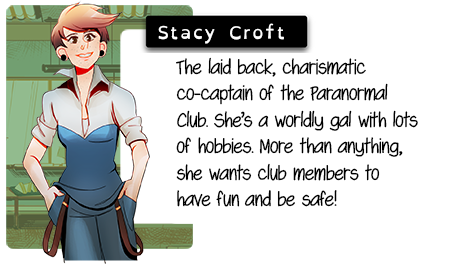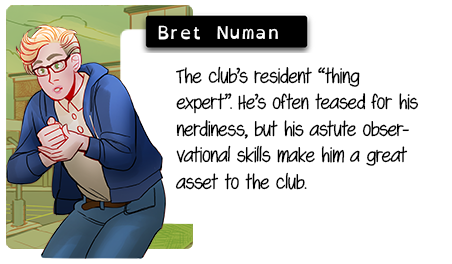 Bret Numan is based off of the YouTuber Hoodie, @HoodiePanda on Twitter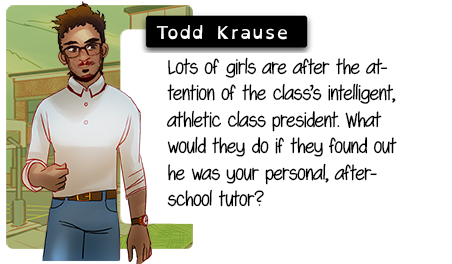 Todd Krause is based off of the PBGGameplay video producer Todd, @Toddly_Enough on Twitter